This year, I promised to update my own character. Well, here it is!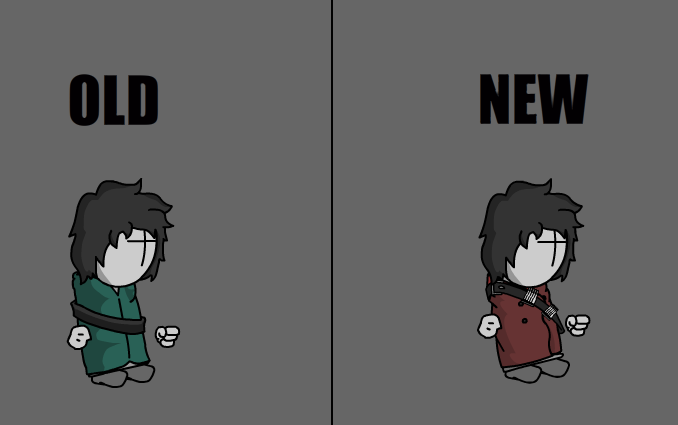 UPDATES:
Replaced the blue jacket by a red, better looking jacket. Belt variant for bolt action rifles' clips.
Added Jsoull's Jailbreak Collaboration model.
Added extra stuff I created or is worth a use.
DOWNLOAD LINKS:
INFORMATION:
Since this is a first version of the new sprite pack, it is very possible that the files have errors or missing sprites, so don't forget to tell me in the comments if you have any issues! I want everyone to enjoy this pack, so it would be very helpful if you reported any mistakes!
Last thing guys, I want you to know that I really appreciate the support I've recently received. My motivation might be growing again since those days i felt really bad, thanks to all madness day animations, and just the good ambience that there were in the discords servers.

I'd like to thank some people before I end the post:

@Swffr for making me the thanos dasker role (whether it's funny or not) on her discord server, and being a good friend.
@kRyy for being such an inspiration lately in animation, with his recent release, wank 2.
@SentryTurbo for the 4th time, THANKS FOR THAT KAR98K SPRITE, I FREAKING LOVE IT.
@Jackson-Siegel for being such a nice guy, and btw, I hope you get better for the fire at your house, friend.
and other people such as Kelzad, Cymbourine, Madproduction... and others! ♥♥♥

bye